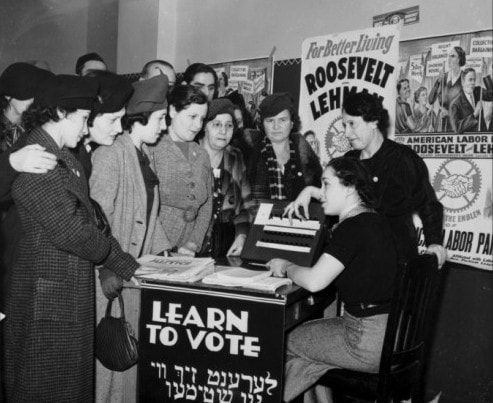 30 Jul

BPW Marks National Equality Day with Diversi-Tea

FOR IMMEDIATE RELEASE
July 30, 2014

BPW Celebrates Anniversary of Women's Right to Vote with "Diversi-Tea"

WHAT: "Diversi-Tea: Writing Women Back Into History," hosted by Business and Professional Women (BPW)/St. Petersburg-Pinellas, is a "not-so-high-tea" that will feature a hat fashion show, light fare and a cash bar, and an exchange of ideas. Dress hats are encouraged.

WHEN: Saturday, August 23, 2014
1 p.m., Registration and Networking; 2 – 4 p.m., Program and Conversation

WHERE: The Manhattan Casino, 642 22nd St So., St. Petersburg

WHY: To celebrate National Women's Equality Day—the 94th anniversary of the 19th Amendment which granted women the right to vote. During the suffrage movement, women relied on tea houses and teas as gathering places for meetings and fundraising. BPW's observance of Women's Equality Day not only commemorates the passage of the 19th Amendment but calls attention to women's continuing efforts toward full equality. The League of Women Voters of the St. Petersburg Area, a BPW community partner, will be present with a voter registration table.

"New to the Tea this year is our emphasis on diversity—a critical piece of BPW's strategic efforts to be relevant to our members and to the greater community," said Alizza Punzalan-Randle, President of BPW/St. Petersburg-Pinellas. "We look forward to hosting a diverse group of women who will engage in a range of conversations resulting from the variety of hats that will be on parade."

COST: The public is invited to attend this ticketed event. Admission: BPW Members, $20; Non-BPW Members, $25; Day of the event, $30. Make advance reservations online.