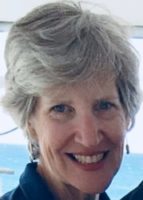 20 Sep

October 4: Know Before You Vote

Twelve proposed amendments to the Florida Constitution remain on the Nov. 6, 2018, ballot, eight more than appeared on the 2016 ballot. Of the twelve amendments, seven were proposed by the Constitution Revision Commission (CRC), three by the Florida Legislature and two by citizen initiative. To pass, each of them must receive at least 60% approval by voters. This is the first time that constitutional amendments proposed by a CRC have faced the 60% hurdle, which voters approved in 2006. However, voters face more questions than is apparent.

Come learn more about the proposed amendments from Robin Davidov, a volunteer with the League of Women Voters St. Petersburg Area (LWVSPA). As a member of the Voter Services group, Robin helps voters register and update their registration. The League's volunteers engage students and adults to foster an understanding of elections and democracy.