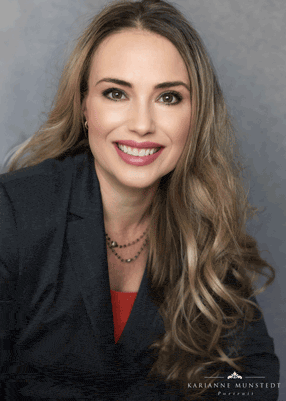 29 Oct

Outreach to Special Communities – Lariana Forsythe, CASA 

As Domestic Violence Awareness month draws to a close the work goes on. Join us on November 2nd when we welcome Lariana Forsythe, Interim CEO of CASA (Community Action Stops Abuse) to speak about the ongoing efforts that this vital organization makes in our area and specifically reach special communities that may be underserved by other services.

Lariana brings extensive nonprofit leadership experience to CASA, which is implementing a significant expansion of its programs for survivors of domestic violence in southern Pinellas County, Florida. Longtime employee Suzanne Horn, who had served as Interim Director during the transition period, has been promoted to CASA's Chief Operations Officer (COO) and Harry Linn has been promoted to Chief Financial Officer (CFO).

"I am honored to have the opportunity to help change the image of domestic violence in Pinellas County," said Ms. Forsythe. "So many domestic violence survivors live in the shadow of this systemic issue, which effects as many as 1 in 3 women and 1 in 4 men, and often fear the undeserved stigma and false assumptions that can come with it."

"Now celebrating its 40th anniversary of service to this community," she continued, "CASA is a larger influence than ever before, providing safety and a voice for those who have had theirs taken away.  I look forward to getting to know and working closely with the leaders in our community to ensure St. Petersburg is a vibrant and safe community for everyone."

Lariana has more than 20 years of nonprofit experience, most recently serving as the Vice President/Chief Development Officer of the Boys & Girls Clubs of Metro Phoenix. In addition to 17 years with the Boys & Girls Clubs, she has held a variety of roles within National Multiple Sclerosis Society and Special Olympics. Lariana has earned a master's degree in Business Administration from the University of Phoenix, a Bachelor of Science from Arizona State University, and is a Certified Fund Raising Executive.

CASA is the official domestic violence center for southern Pinellas County, Florida. It is also a proud member of the Florida Coalition Against Domestic Violence (FCADV), the professional association for Florida's 42 independent, certified domestic violence centers.

As a community organization, CASA is in constant need of supplies to support their many efforts.

Click Here

to see their wishlist and how you might support them.