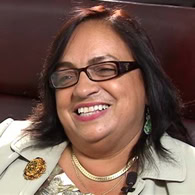 15 Dec

Working Your Way To The Top

Myriam Irizarry will speak about being a Latin women at the bottom who worked her way up to President of the Clearwater Bar Association as well as the Deputy Clerk of Court in Pinellas County.

A native of Puerto Rico, attorney Myriam Irizarry's notable accomplishments include receiving the Florida Bar's Pro Bono Award for her work with the Hispanic Outreach Center, and serving as the first Hispanic female president of the Clearwater Bar Association. From inner-city New York City to a Chief Deputy Director position with Pinellas County's Clerk of the Circuit Court, Ms. Irizarry is paving the way for other Hispanics in the legal profession.